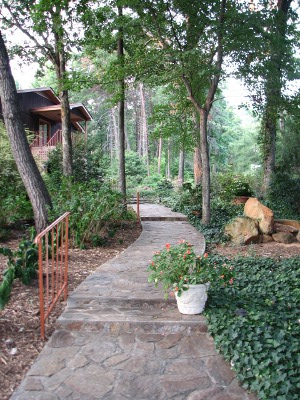 Waterbrook Retreats is a ministry of EI School of Biblical Training in Greenville, SC. Established in 1967 on approximately 50 acres of farmland at the base of Paris Mountain (just two miles from downtown Greenville), EI is a discipleship training facility for young people.
EI School of Biblical Training is a discipleship program in which young people may come to understand the life of faith and cultivate a deeper love for Christ. As a non-denominational, evangelical fellowship, this ministry holds to the core beliefs that define biblical Christianity (see Statement of Faith).
Waterbrook Retreats was the answer to Art Nuernberg's desire to provide a place where full-time servants could rest and seek renewal. As Pastoral Director at EI, Art understands the demands of ministry and envisioned setting aside suites in the midst of our beautiful campus for welcoming fellow laborers in need of time away from their work.
Here, in our peaceful, restful setting, weary servants may find renewal and restoration through fellowship with the Lord in quietness. As they retreat from the pressures of their busy schedules, the Lord refreshes, restores, and revives their hearts and minds, so they may return to ministry ready to give themselves again in service.