When: April 22, 2017 @ 1 PM
Cost: $15/ Team
Our April Classic Volleyball Tournament will be held on April 22, 2017 at 1 PM (captains must arrive at 12:30 PM). Teams must have 3 players, with at least one female playing at all times. The format of the tournament will be "Round Robin", with the top four teams advancing to the semi-finals. Minimum age is 13.
Teams may enter at three different levels: The recreational level is for social or recreational players. The challenge level is for skilled and experienced players. The premier level is for highly competitive teams.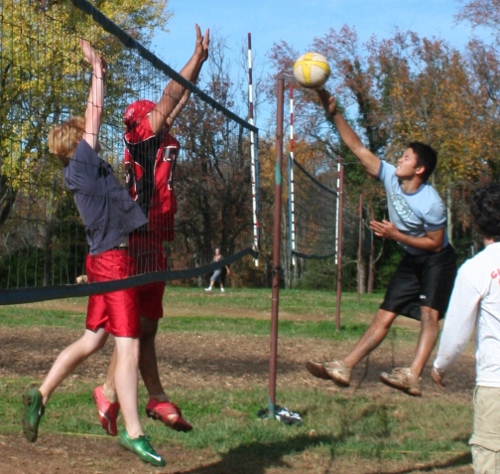 The cost to register is $15 per team. Payment and waiver must be submitted by April 18th. Please make note that the cost of the tournament will go up to $30 after April 18th. Dinner will be provided, followed by the presentation of trophies and other prizes. We hope you can join us for a great time of fun and fellowship!
For more information or if you have any questions, call us at 864.678.4909 or email us.