Our desire is to see God transform students into the image of His Son. That process involves the mind (Rom. 12:1-2). God does not bypass the mind in order to transform the heart. Our academic guidelines are meant to help students love God with all of their mind (Matt 22:37).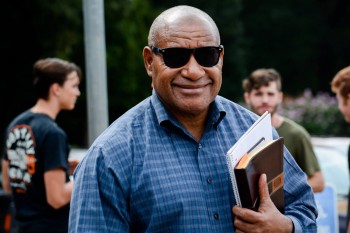 Program of Study
EI School of Biblical Training offers one core program of study:
Upon completion of the Associate of Biblical Studies, students may apply to the following program:
Accreditation
EI School of Biblical Training is not accredited by a recognized accrediting agency. The Associate and Bachelor degrees offered by EI are not accredited degrees. EI confers the degree pursuant to S.C. Code 59-58-30(4) as an exempted "Institution whose sole purpose is religious or theological training." For more information, please email the office.
GRADING SYSTEM
Percent
Grade
Points/Hours
96-100
A
4.00
93-95
A-
3.50
89-92
B
3.00
85-88
B-
2.50
81-84
C
2.00
77-80
C-
1.50
74-76
D
1.00
70-73
D-
0.50
0-69
F
0
Grade Point Average (GPA)
A student's GPA is calculated by dividing the grade points earned by the hours of classes taken.
Credits
One credit hour is equal to 14 fifty-minute periods of classroom instruction.
Transcripts
You may inquire at any time about your academic progress in a course. Copies of all academic records are kept on file. A student transcript will be sent upon request at the cost of $5 per transcript. EI School of Biblical Training reserves the right to withhold an official transcript from any student who has not met all financial obligations.
Transcript Request Form
Please refer all other academic questions to:
registrar@eibibleschool.org
Registrar
700 N Parker Rd.
Greenville, SC 29609
(864) 678-4911